Freelance Writer, Public Speaker, Author, R
etired Air Force chaplain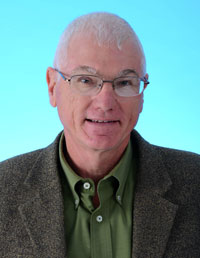 Chaplain Norris Burkes is best known for his syndicated column that takes a spiritual, often comical – if not irreverent – look at everyday life. He began writing the column for Florida Today in 2001 and was quickly syndicated into nearly fifty papers, reaching almost a million homes.
Norris is also a full-time, board-certified hospice chaplain.  He is endorsed as Baptist chaplain and is an active member at Impact Community Church. Additionally, up until his retirement in 2014, Burkes served 20 years as a part-time Air National Guard chaplain, (with 8 years prior service as an active duty Air Force Chaplain.)
Norris graduated from Baylor University, Waco, TX with a Bachelor of Arts in religion and journalism. He has a Master of Divinity degree from Golden Gate Seminary in Mill Valley, CA. and a Master of Fine Arts in Creative Writing from Pacific University in Portland OR.
In recent years, Norris has run two marathons of 26 miles, completing the Air Force marathon in a little over 5 hours. This explains the running man tattoo on his left shoulder. Last year, he took up golf, but says he's not yet to be trusted with keeping accurate score.
He is also the author of No Small Miracles, the father of four grown miracles and living proof that 35 years of a happy marriage is still God's greatest miracle.
If you would like to have Chaplain Norris speak to your organization, religious community, or public library, please contact him here.